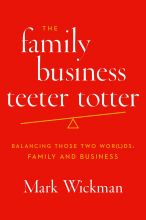 The following is an excerpt form Mark's new book: The Family Business Teeter Totter. Have you ever tried hiring a personal trainer? Whether or not you have, ask yourself ...
Continue reading >>
Photo by: Damian Navas Fiduciary…What? Most of you have probably heard the word, Fiduciary…Maybe on multiple occasions. What does it mean? Google the word and here's ...
Continue reading >>
Photo credit: 401(K) 2012 The Family That ______'s Together Stays Together I'll let you fill in the blank, but wanted to reference an article I read recently ...
Continue reading >>